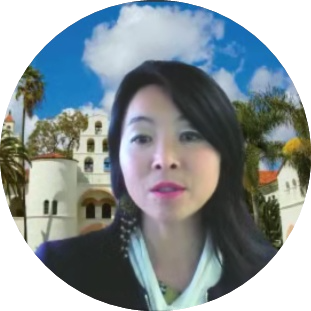 Prof. Minjuan Wang
San Diego State University, USA
Generative AI in Teaching and Training, Chief Editor, IEEE-TLT
Dr. Minjuan Wang is Professor and Program Head of Learning Design and Technology (LDT) in the School of Journalism and Media Studies at San Diego State University and Editor-in-Chief of the IEEE Transactions on Learning Technologies (TLT).
Dr. Wang teaches Methods of Inquiry, Designing and Developing Learning for the Global Audience, and Mobile Learning Design. Her research specialties are multidisciplinary, focusing on learning across the Metaverse, Cross-Reality (XR) and Immersive Learning, AI in education, and the sociocultural aspects of learning design and the use of technology.
She has been collaborating with scholars worldwide on research and development projects. She is a high-impact author, an internationally recognized scholar and has keynoted more than 30 international conferences. In addition to serving as the EiC for IEEE-TLT, she co-chairs the Education Society's newly established Technical Committee on Immersive Learning (TC-ILE) and co-organizes several IEEE's flagship conferences including TALE and Intelligent Environments.
Title: Generative AI in Teaching and Training
Abstract: Generative AI is a type of Artificial Intelligence (AI) algorithm that is capable of producing new outputs such as text, audio and video, based on the massive data they have been trained on. One example of generative AI is ChatGPT, which uses a deep learning-based natural language processing model and transformer- based architecture to respond to users' prompts by generating meaningful text that is similar to human- constructed text (IEEE-TLT special issue).
Generative AI such as ChatGPT entered the spotlight in 2023 and stirred conversations around the world on its usage and "threats" to teaching, learning and training. In this presentation, Dr. Wang will discuss the impact and implications of Generative AI on education, including effective usage and ethical considerations. She will end the presentation with a brief introduction to IEEE-TLT journal and its current special issue on Education in the World of ChatGPT and other Generative AI. One of the associate editors (Dr. Junjie Gavin Wu) will join the presentation to share insights on publishing with high-impact and internationally indexed journals.

Prof. Sean (Shuying) Li
Shenzhen University, China
Dr. Sean (Shuying) Li obtained his PhD degree in Higher Education from the Faculty of Education at the University of Alberta in Canada. Dr. Li is an internationally-recognized expert in the area of tertiary education management, instructional innovation, teacher professional development and university quality assurance. Previous to this appointment, he was the Pro-Rector of City University of Macau, responsible for teaching and learning, quality assurance and international education. He was Education Developer at the Center for Teaching and Learning, a centrally administered unit under the direct leadership of the Provost's Office of University of Alberta. Over the past three decades, Dr. Li has worked in various reputable universities as a faculty member in teaching, research and university administration including University of Alberta, Chinese University of Hong Kong, Hong Kong Institute of Education, Nanjing University of Information Science and Technology. He was COO (Chief Operation Officer) and Vice President Academic Affairs of Hunan International Economics University (with over 28000 students and 2000 staff), a flagship private university in China under the leadership of Laureate Education Group, headquartered in Baltimore, Maryland of the United States.
Dr. Li brings in his 30+ years' rich experience in cross-disciplinary, cross-cultural teaching, research and tertiary administration in Mainland China, Hong Kong, Macau and Northern America universities, his profound knowledge on higher education management, business operation, quality assurance, and his outstanding contribution to international education and exchange. Dr. Li has published widely in national and international journals. His research grants as a principal investigator and a co-investigator in various countries and regions have amounted to over 4 million US dollars (Equivalent). He is a pioneer in phenomenological thoughtful pedagogy in Mainland China, Hong Kong S.A.R.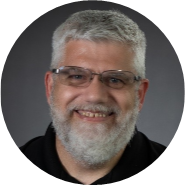 Prof. Matthew Ohland
Purdue University, USA
(IEEE Fellow)
Dr. Matthew Ohland is the Dale and Suzi Gallagher Professor and Associate Head of Engineering Education at Purdue University. He earned a Ph.D. in Civil Engineering from the University of Florida, M.S. degrees in Materials Engineering and Mechanical Engineering from Rensselaer Polytechnic Institute, and a B.S. in Engineering and a B.A. in Religion from Swarthmore College. He Co-Directs the National Effective Teaching Institute (NETI) with Susan Lord and Michael Prince. His research has been funded by over USD 20M, mostly from the United States National Science Foundation. Along with his collaborators, he has been recognized for his work on longitudinal studies of engineering students with the William Elgin Wickenden Award for the best paper published in the Journal of Engineering Education in 2008, 2011, and 2019. He has also been recognized for the best paper in IEEE Transactions on Education in 2011 and 2015, multiple conference Best Paper awards, and the Betty Vetter Award for Research from the Women in Engineering Proactive Network. The CATME Team Tools developed under Dr. Ohland's leadership and related research have been used by over 1.9 million students of more than 23,000 faculty at more than 2500 institutions in 88 countries, and were recognized with the 2009 Premier Award for Excellence in Engineering Education Courseware and the Maryellen Weimer Scholarly Work on Teaching and Learning Award in 2013. Dr. Ohland received the Chester F. Carlson Award for Innovation in Engineering Education from the American Society for Engineering Education (ASEE) for his leadership of that project. He is a Fellow of ASEE, IEEE, and AAAS. He has received teaching awards at Clemson and Purdue. Dr. Ohland is an ABET Program Evaluator and has previously served as an Associate Editor of IEEE Transactions on Education. He was the 2002–2006 President of Tau Beta Pi.

Title: Using Machine Learning and Natural Language Processing to Analyze Peer Evaluation Ratings and Comments
Abstract: Whereas peer evaluation is a proven pedagogical approach, its adoption is hindered by the difficulty of reviewing both quantitative and qualitative results on a large scale and knowing how and when to intervene. Machine learning and natural language processing techniques have the potential to identify patterns of dysfunction and flag comments that require greater scrutiny. The identification of patterns using qualitative methods and the application of those patterns to develop human-in-the-loop approaches to quantitative analytics will be addressed.