Dr. Sean (Shuying) Li is Executive President of the City University of Dongguan. He obtained his PhD degree in Higher Education from the Faculty of Education at the University of Alberta in Canada. Dr. Li is an internationally-recognized expert in the area of tertiary education management, instructional innovation, teacher professional development and university quality assurance. Previous to this appointment, he was the Pro-Rector of City University of Macau, responsible for teaching and learning, quality assurance and international education. He was Education Developer at the Center for Teaching and Learning, a centrally administered unit under the direct leadership of the Provost's Office of University of Alberta. Over the past three decades, Dr. Li has worked in various reputable universities as a faculty member in teaching, research and university administration including University of Alberta, Chinese University of Hong Kong, Hong Kong Institute of Education, Nanjing University of Information Science and Technology. He was COO (Chief Operation Officer) and Vice President Academic Affairs of Hunan International Economics University (with over 28000 students and 2000 staff), a flagship private university in China under the leadership of Laureate Education Group, headquartered in Baltimore, Maryland of the United States.
Dr. Li brings in his 30+ years' rich experience in cross-disciplinary, cross-cultural teaching, research and tertiary administration in Mainland China, Hong Kong, Macau and Northern America universities, his profound knowledge on higher education management, business operation, quality assurance, and his outstanding contribution to international education and exchange. Dr. Li has published widely in national and international journals. His research grants as a principal investigator and a co-investigator in various countries and regions have amounted to over 4 million US dollars (Equivalent). He is a pioneer in phenomenological thoughtful pedagogy in Mainland China, Hong Kong S.A.R.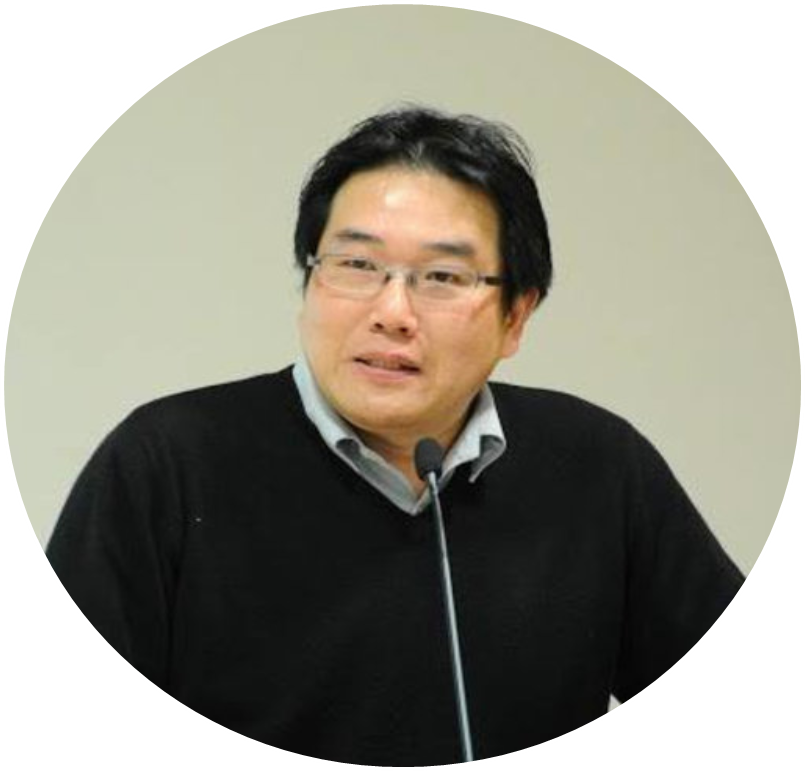 Assoc. Prof. Eric C.K. Cheng
The Education University of Hong Kong, China
Dr. Eric Cheng is a specialist in knowledge management, educational management and Lesson Study. He is currently associate professor of the Department of Curriculum and Instruction of the Education University of Hong Kong. Eric earned his Doctor of Education in education management from the University of Leicester. He has been publishing locally and internationally, with over 50 articles in various media covering the areas of knowledge management, school management and Lesson Study. He is the author of an academic book entitled Knowledge Management for School Education published in 2015 by Springer. Eric has been successful in launching more than 10 research and development projects with external and competitive funds in the capacity of Principal Investigator (PI). He received the Knowledge Transfer Project Award from EDUHK in 2014-15, Scholarship of Teaching Award in 2013-14 and Knowledge Transfer publication Awards in 2012-13 form Faculty of Human Development of EDUHK.
Title: Developing Metacognitive Teaching Strategies through Lesson Study
Abstract: Since the introduction of Learning to learn (LtoL) worldwide as preparation for working in Industry 4.0, metacognitive teaching has emerged as an innovative research agenda in education. The key concept underpinning LtoL is that teachers need to help students develop metacognitive skills, including decision-making, planning, monitoring and problem-solving. As the need to expand students' capabilities to learn the competencies required for Industry 4.0 increases, it becomes crucial for teachers to develop metacognitive teaching skills. It is suggested that schools implement LtoL to enhance the metacognitive capabilities of students for achieving self-regulation and life-long learning. This workshop addresses applying the Lesson Study approach for crafting metacognitive teaching knowledge and skills to tackle the impact and challenges created by and underlie the LtoL. It discusses the potential of using Lesson Study for crafting pedagogies that could nurture student abilities for self-regulation for effective curriculum implementation. The presentation will introduce the plan-do-check-act cycle of Lesson Study for crafting metacognitive teaching strategies to develop student metacognition. Through this workshop, the participants will understand the concept of metacognitive teaching and how it could be applied to cultivate students' ability to plan, monitor and evaluate themselves and improve cognitive and thinking skills.
Assoc. Prof. Yang Chen

Harbin Institute of Technology (Shenzhen), China
Yang Chen is currently an associate professor in the college of humanity and social sciences of Harbin Institute of Technology (Shenzhen), China. She received her bachelor's degree in mass communication from Communication University of China, master's degree in digital media from Harbin Institute of Technology, China, and doctoral degree in computer graphics technology with a concentration in human-computer interaction from Purdue University, USA. Her research interests include social media, user experience, environmental communication, and educational gamification. As principal investigator, she has undertaken funded research projects on gamified pro-environmental communication, gamification in second language acquisition, and big data and education resources, which were funded by national/provincial social science foundations. She has publications in international journals including International Journal of Human-Computer Interaction, sustainability, and International Journal of Language, Literature and Linguistics. She also published in international conferences such as ICBDE, ICESS, ICIET, WCEEE, and ELEARN. In addition, she serves as a reviewer for several prestigious international journals (such as Information, Communication & Society, Information Processing and Management, Social Media and Society, Behaviour & information Technology, and Interacting with Computers) and international conferences in the fields of social media, technology, and education.
Title: The influence of gamification on Students' Foreign Language Anxiety and Cognitive Load in Higher Education
Abstract: Using gamification as an instructional intervention to manage students' learning emotions has become a trending topic. However, gamified learning environments may result in cognitive overload, which has a negative impact on the learning emotions. In order to clarify how specific game elements and mechanisms affect students' foreign language anxiety and cognitive load, as well as the relationship between the two variables, this 15-week research designed a gamified flipped English learning context in a Chinese university and conducted five surveys, three semi-structured interviews, and consecutive in-class observation in 15 sessions. This study arrives at the following conclusions: First, game elements can produce contradicting effects on foreign language anxiety resulting from communication apprehension, fear of negative evaluation, and lack of self-confidence. Second, the introduction of games can have transient effects on extraneous cognitive load, and the immersion in games indirectly influences intrinsic and germane cognitive load. Third, foreign language anxiety and the three types of cognitive load correlate in a complicated and dynamic manner as a result of diverse gamification factors. These findings are expected to provide useful insights for researchers into the significance of utilizing gamification in emotion management while taking cognitive dimensions into account from both collective and individual perspective.